My Book With No Pictures (Clicker 6, Classroom Suite 4, Powerpoint)
Classroom Resource
Learning Level: Primary School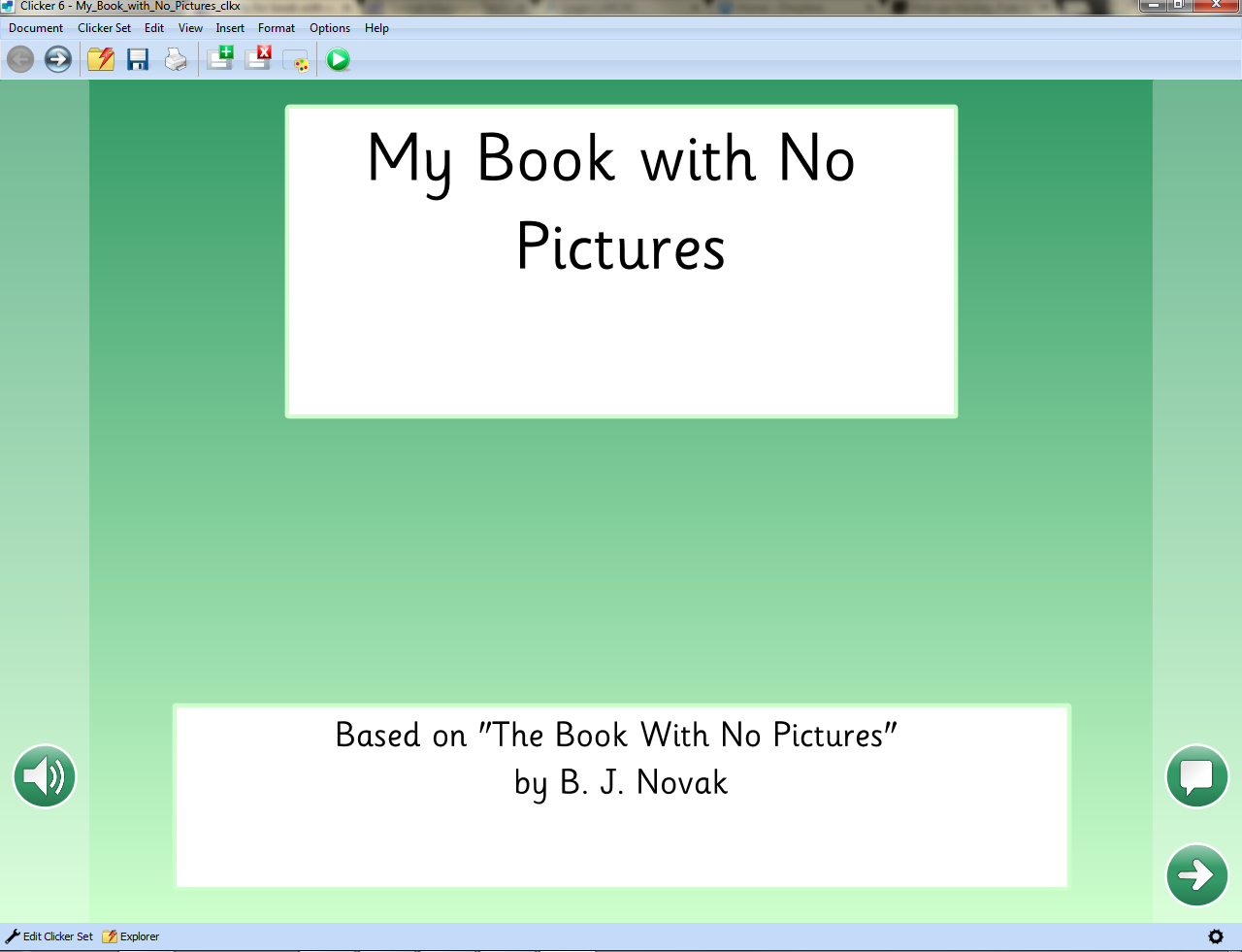 About this Resource
Inspired by and based upon The Book With No Pictures by B. J. Novak, these activities allow a student to imagine their own personalized editions of the book. This supports the Ministry of Education for English Language Arts (Writing) Grade 1: create straightforward informational writing and representations, using prompts to elicit ideas and knowledge, featuring
– ideas represented through words, sentences, and images that connect to a topic
– developing sentence fluency by using simple sentences, patterns, labels, and captions
– developing word choice by beginning to use content-specific vocabulary and some detail
– developing voice by showing how they think and feel about a topic.
Created by Scott Mckay.
Resource Files
Please Note: These files can only be downloaded on desktop. Visit the SET-BC website on a desktop computer to access them.