Student Applications
A focused approach that ensures your students get the right kind of support.
Overview
We work with students, educators, schools, and districts in a variety of capacities. The SET-BC mandate is to support students with complex needs and that's where our services start. We take a needs-based approach to support, and focus our services on the students with the most diverse and significant learning needs. We're motivated by our goal to build the capacity of all B.C. school districts to support their students, to help lay their foundation, and to encourage a sense of belongingness, connection, and purpose for all students in their educational settings.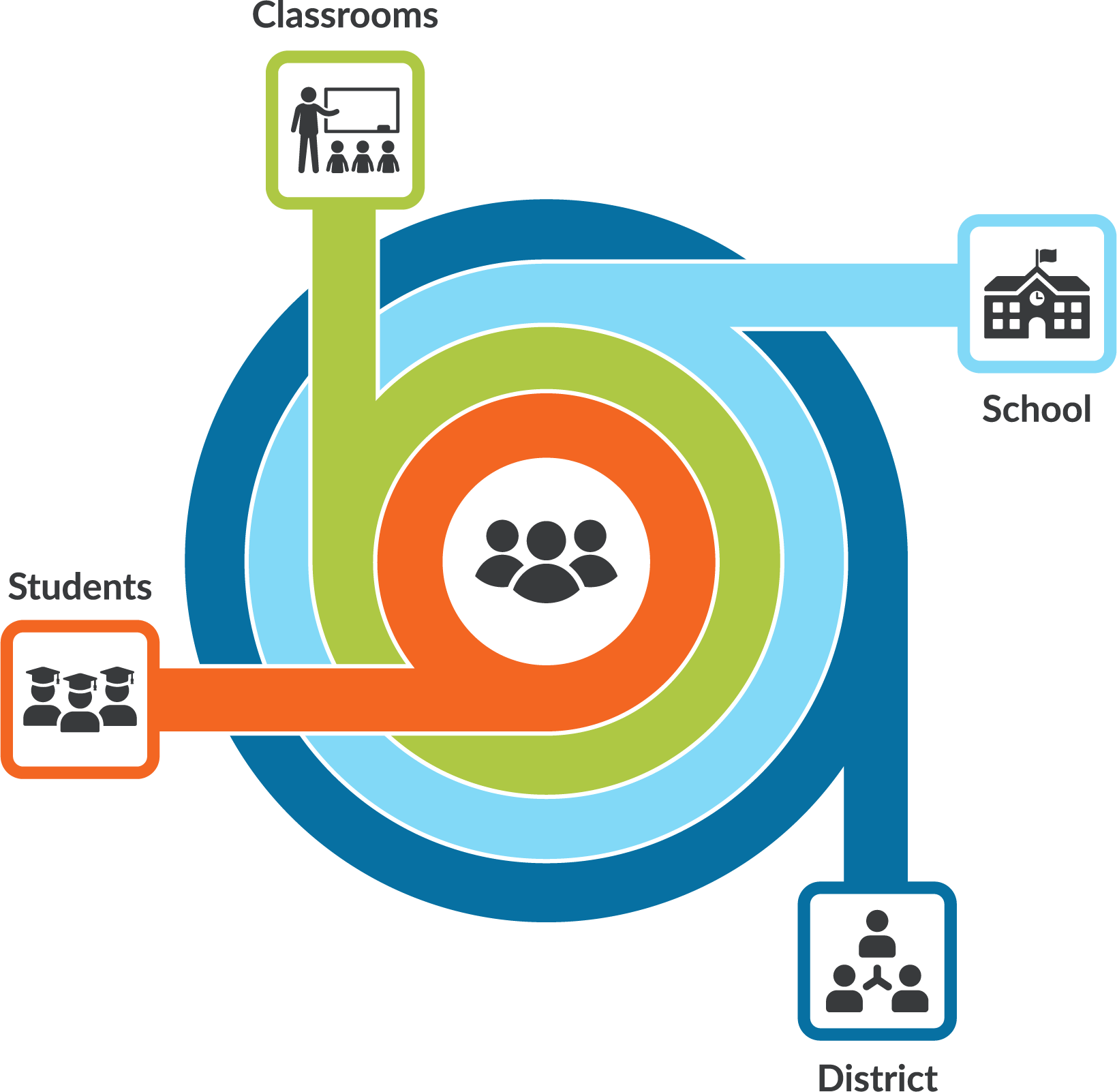 How it Works
Learn about SET-BC's available services below including how to initiate a Request for Service.
For students, requests are made through your District Partner, who will apply to SET-BC on your behalf and create a SET-BC Student Profile.
Student requests are considered based on need and support capacity by our Provincial Review Team.
Successful applicants are assigned to a Lead Educator who will contact the school for next steps.
For additional support and services, teachers, administrators, specialists, and district partners can use the contact forms below on an ongoing basis.
For classroom, school, and district level services, SET-BC will assess what technology already exists and build upon that.
Districts, schools, and classroom/specialist team members can also take advantage of hands-on training through SET-BC's Professional Learning Services. Visit our PLS Page to learn more.
Frequently Asked Questions
Have a question? Check out some of the common questions we receive about our Core Services. If you can't find what you're looking for, be sure to check out our main FAQ page for more questions.
All services must be requested through a SET-BC District Partner. Currently, SET-BC does not deal directly with any schools, teachers, or parents.
SET-BC is a Provincial Outreach Program funded by the BC Ministry of Education. Our mandate is to only support BC school districts, and we therefore do not offer service outside of BC. For services in other projects or countries, we recommend consulting with your local educational services to see if your province, state, or county offer a similar service or program.
SET-BC does still work with classrooms as in the previous model. Classroom projects are typically between 6 to 8 weeks in length, however, we do not leave equipment at the conclusion of a project. In general, SET-BC's Classroom Based solutions are about building capacity and inclusive best practices. To learn more about Classroom Services, visit our Student Applications page.
View All