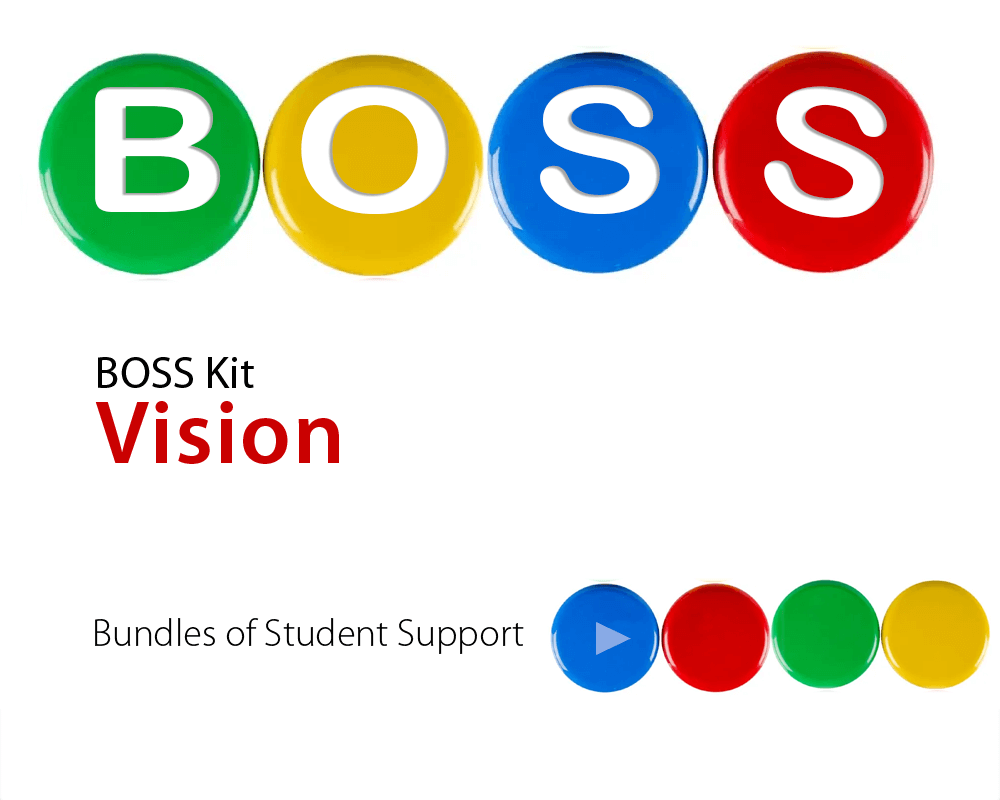 Bundles of Student Support (BOSS) Kits are designed to enable districts across this province to have a small bank of devices/equipment on hand and at their ready to trial with students. The BOSS kits focus on the three areas SET-BC supports: Communication, Access and Vision. Each of the kits contains equipment that represents low to high tech solutions that district staff or specialists can trial with students in their schools. All three BOSS kits were determined by our SET-BC staff, including our specialists, educators, and technical support team.
Having such equipment available can give district staff the immediate ability to provide options for students to access their voice and be fully included in all classroom activities. Trials can also aid in applying for future SET-BC support as it could speed up the process of acquiring a student's own technology for a smoother transition to usage and increased training. All of which will lead to greater student success and increased access to the curriculum.
For more information about accessing a BOSS kit, contact your District Partner.