Oral to Digital Storytelling in Haida Gwaii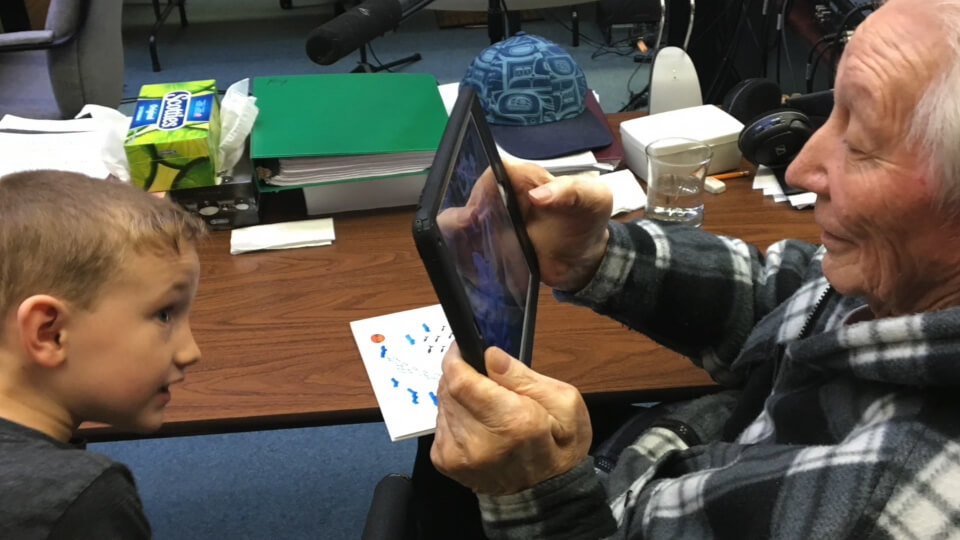 Grade 1 students at Sk'aadgaa Naay Elementary School in Skidegate, Haida Gwaii embarked on a transformative journey combining the tradition of oral storytelling with digital storytelling using iPads and the app Explain Everything. Teacher Tricia Jung's wanted students to increase their connectivity to the rich Haida culture, language and traditions by meaningfully integrating technology into the sharing process with the Elders.
Once a month, Tricia's students visited the Skidegate Haida Immersion Program (SHIP) – an outstanding program in which Haida Elders work with Language Learners to preserve and revitalize the Haida language. The average age of the Elders is 80 years and they represent 50% of the fluent Skidegate Haida speakers. The students recorded each of their visits to SHIP and were able to use Explain Everything to document all of the rich lessons they learned from the Elders.
This video gives you a glimpse into the extraordinary journey of these wonderful students, an amazing teaching staff and the inspirational Haida Elders.