Literature Circles
Classroom Resource
Learning Level: Elementary School
Learning Level: Primary School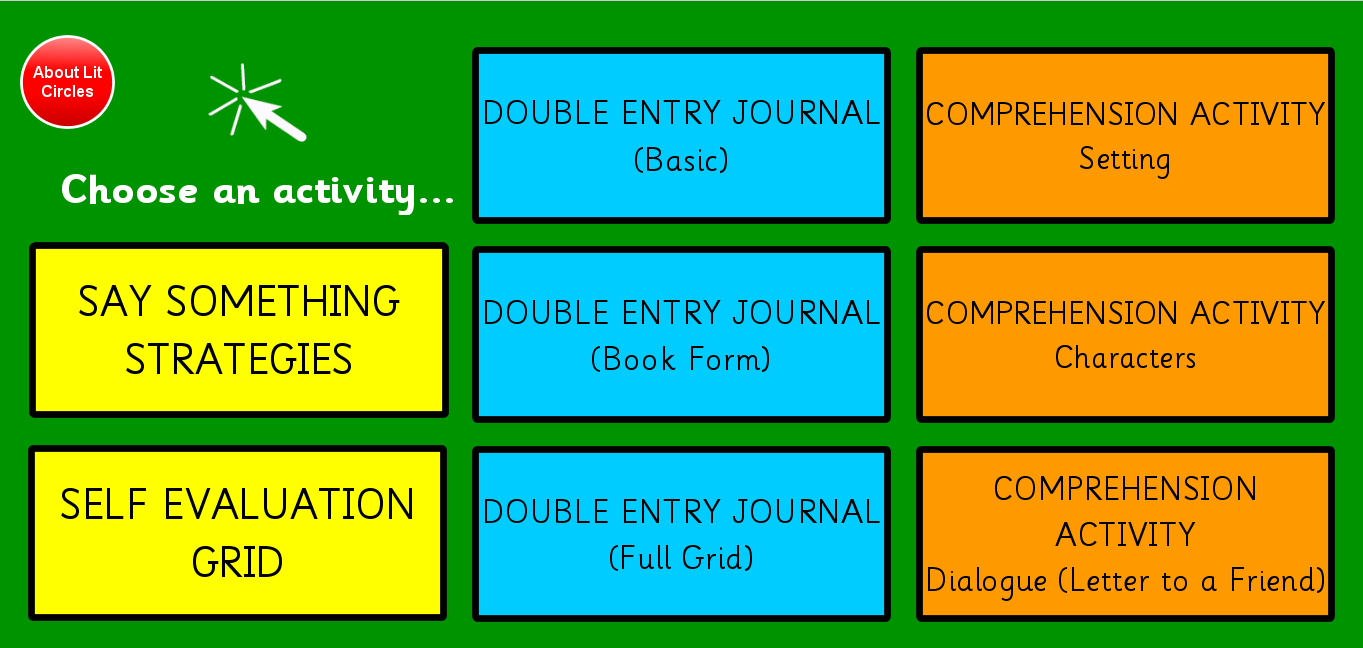 About this Resource
*Download, open and save all of these activities into a Literature Circles folder you create specifically for these activities.
This collection of Clickersets is designed to support students participating in Literature Circles and reading response activities as suggested in Grand Conversations, Thoughtful Responses, A Unique Approach to Literature Circles, Faye Brownlie, 2005. From within the folder open the LITERATURE CIRCLES Faye Brownlie activity which is a story about Literature Circles for the teacher/support worker to read. The final page of the story has a START button which links to a Home (Connection Page) which is the students' starting point. Or open the LITERATURE CIRCLES CONNECTION PAGE to open the student area immediately. Created by Charlotte Friend.
Resource Files
Please Note: These files can only be downloaded on desktop. Visit the SET-BC website on a desktop computer to access them.