Financial Literacy – Cashier Activity (explain)
Classroom Resource
Learning Level: Primary School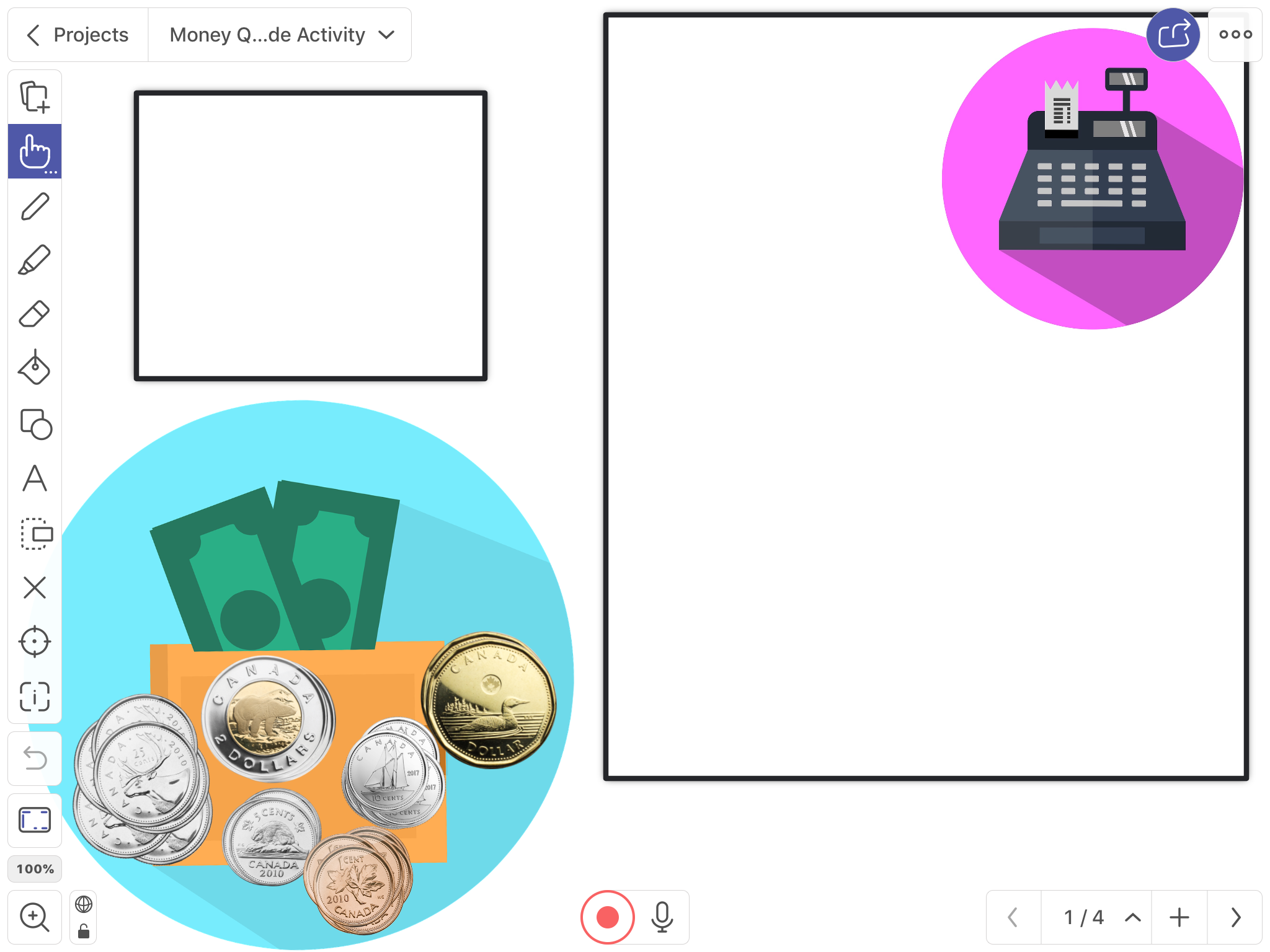 About this Resource
This Explain Everything template is designed for a partner activity using two iPads and QR codes. In this activity, one partner plays the role of the cashier, and the other is the consumer, allowing students to actively practice monetary exchanges and the value of coins.
-The consumer chooses an item attached to a QR code revealing the price tag of the item.
-The cashier will use the iPad camera to scan the QR code and determine the price.
-The cashier then tells the consumer the price of the chosen item.
-The consumer uses the 'wallet' in the Explain Everything template to provide payment by dragging the correct currency into the cash register.
-The cashier checks the payment given for accuracy.
-Students can use the record feature to document their practice.
The QR Code sheet is attached as a PDF.
Resource Files
Please Note: These files can only be downloaded on desktop. Visit the SET-BC website on a desktop computer to access them.