Executive Functioning Module 3: Metacognition Strategies
Classroom Resource
Learning Level: Elementary School
Learning Level: Middle School
Learning Level: Primary School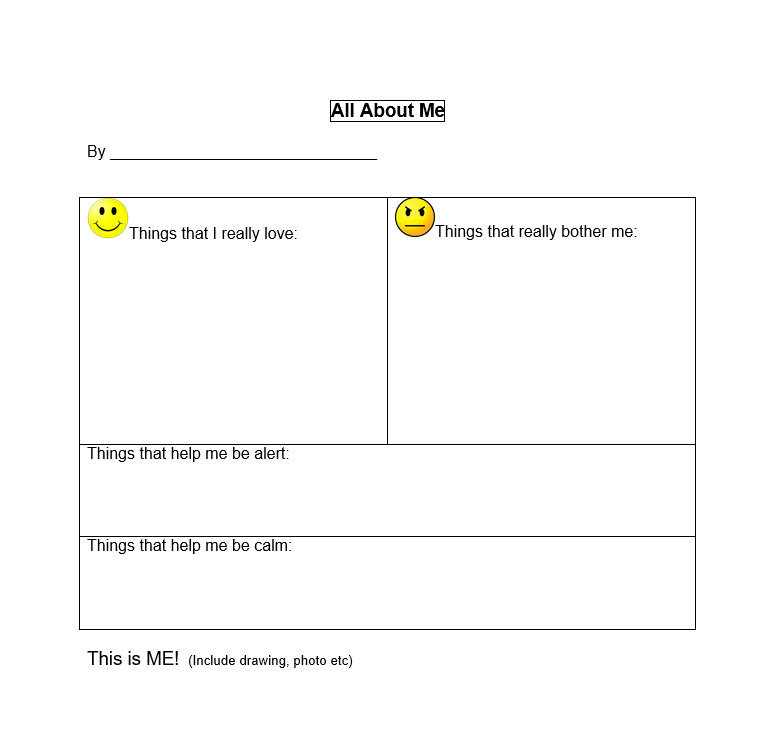 About this Resource
These resources created by School District 71 – in Boardmaker, PDF and Word formats – were designed to support metacognition strategies. By creating profiles of themselves, students are encouraged to develop self-awareness and think about how they process thoughts and feelings, so that they may identify their own learning needs.
01. Kindergarten Student Profile
02. Student Profile
03. Who Am I Profile
04. Student Profile with Symbols (From It's All About Thinking: Collaborating to Support All Learners in Math and Science, by F. Brownlie, C. Fullerton, and L. Schnellert, 2015, Winnipeg, MB : Portage & Main Press. Reprinted with permission.)
05. Student-Made Student Profile
06. Strength-Based Student Profile (From blogsomemoore : Teaching and Empowering ALL Students by S. Moore, 2017, https://blogsomemoore.com/shout-outs/templates/. Reprinted with permission.)
07. Class Competency Profile
Resource Files
Please Note: These files can only be downloaded on desktop. Visit the SET-BC website on a desktop computer to access them.