Dolch Words (TouchChat)
Classroom Resource
Learning Level: Primary School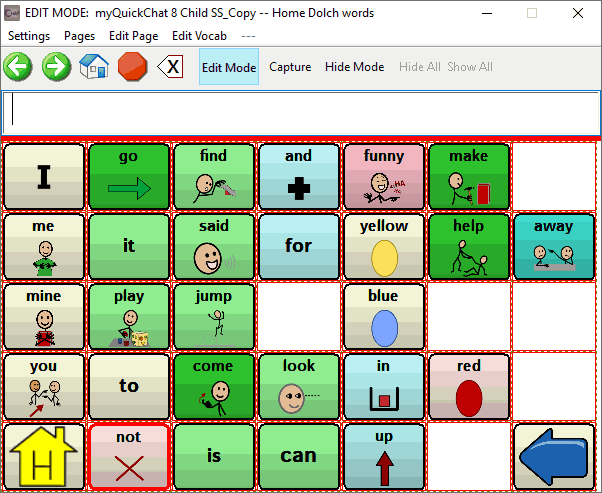 About this Resource
This vocabulary page is comprised of 27 Dolch basic sight words. By using the "hide icons" feature of TouchChat, the word list can be displayed without picture prompts, thus furthering children's progress towards literacy. Instructions on hiding the icons in TouchChat is attached here in a document.
Topics: Literacy, Reading, TouchChat
Created by: Lorena Duran
Resource Files
Please Note: These files can only be downloaded on desktop. Visit the SET-BC website on a desktop computer to access them.