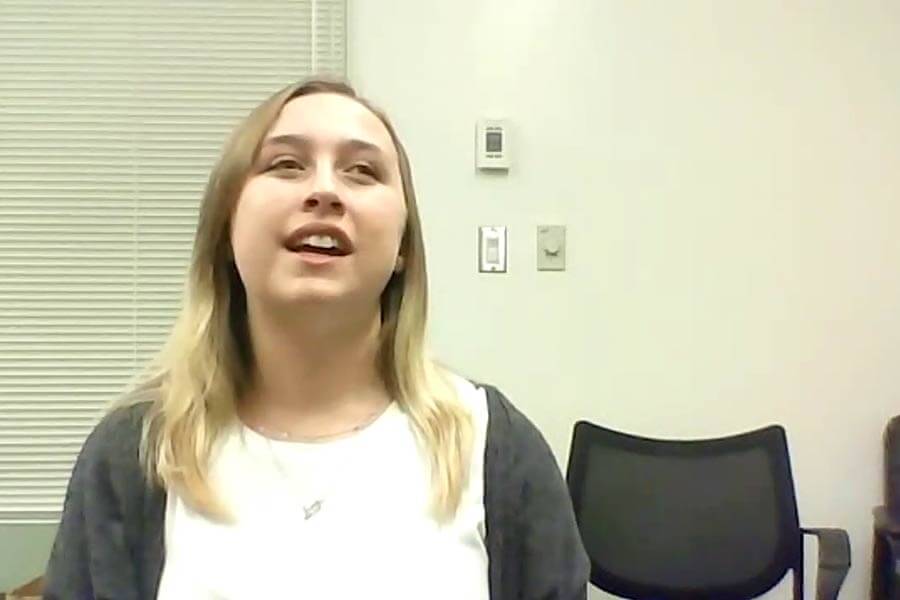 Meet Margot, a 14-year-old musician, poet, writer, dreamer, self-described "complicated" being who also happens to be visually impaired but asks that you look beyond that to truly see her. Earlier this year, she virtually met with Darren Mitzel, SET-BC Provincial Coordinator, to discuss her recent experience as a slam poetry sensation, and to delve into her personal learning journey up to now.
Margot fondly recalls learning Braille at the age of 5 with, now retired and "most amazing Vision teacher ever," Daphne Hitchcock. She shares her experience with various vision technologies along the way, from the old noisy Perkins Brailler, to the BrailleSense U2, Braille Note, and even her mobile phone. She describes having a great support system around her in Oak Bay and School District 61, where her teachers always asked what she needed from them or adjusted assignments if needed.
But what quickly becomes clear is that Margot's inclusion in classrooms and with classmates has been strongly orchestrated by her greatest advocate – herself. A very positive, composed, and well-spoken young lady, Margot shares how she learned that it was going to be up to her to help people see through her vision impairment, that often most people misjudge those with physical disabilities, thinking they also have learning issues, mental deficiencies or are closed off. So, Margot knew she had to make the effort to show people that she was, in fact, outgoing, social, intelligent, and more than capable. She has most certainly done that and more!
We can't wait to hear Margot's music soon. As for her hopes of getting a bachelor's degree and becoming a teacher, she seems to be well on her way. She's a natural educator. Just through her poem and this interview alone, she's already taught us so very much. Thank you, Margot.